Arena of Valor World Cup Breaks Mobile MOBA eSports Prize Pool Records
AWC's USD 550,000 prize pool surpasses all other competing mobile MOBA games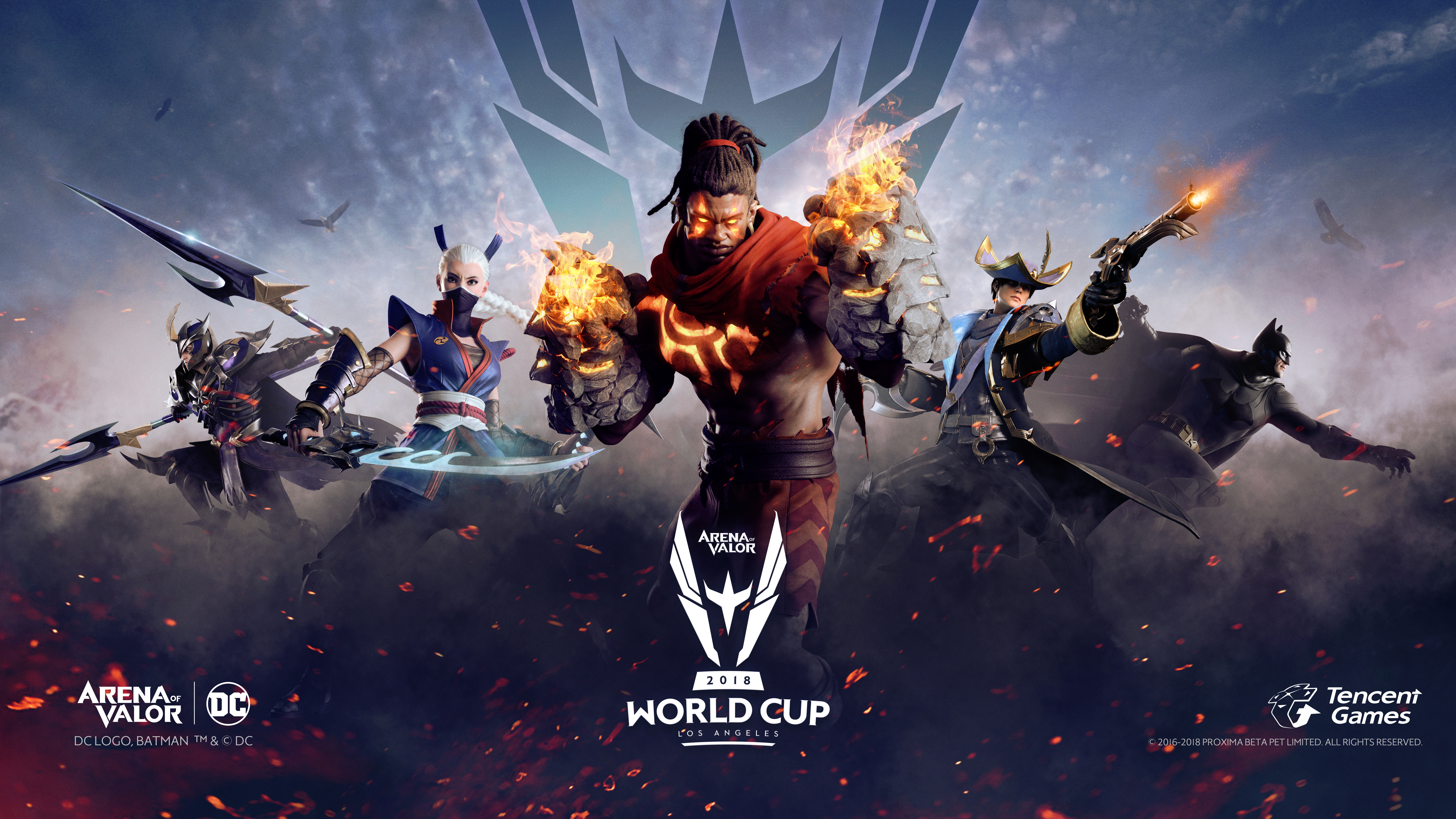 Key Points:
- AWC's USD 550,000 prize money makes it the largest Mobile MOBA eSports prize pool
- 12 Teams from 9 Regions to compete at AWC
- AWC introduces Team and Individual awards this July 2018
- MSP Region to select representative via the Road to AWC Invitational
[17th April 2018, Manila] The MOBA eSports phenomenon Arena of Valor World Cup (AWC) taking place in Los Angeles this July breaks yet another world record. With a jaw-dropping USD 550,000 in prize money for the top performing national teams and outstanding individuals, AWC's prize pool has far surpassed all other competing mobile MOBA games.
12 world-class eSports teams from 9 regions will battle for the glory and bounty in Los Angeles this summer. The 9 regions include Taiwan/Hong Kong /Macau, Thailand, Vietnam, Indonesia, Singapore/Malaysia/Philippines, Korea, Europe, North America, and South America. With the introduction of individual and team awards this year, we expect to see even more breathtaking techniques on display and innovative strategies that would redefine the MOBA meta.
The upcoming 2018 AWC sets a new record high for prize pool in the mobile MOBA category at USD 550,000. This surpasses the current record of USD 500,000 which was also set by Arena of Valor at the 2017 AIC held in Seoul. The increased prize pool for AWC includes USD 200,000 for the champion, USD 100,000 for the first runner-up and USD 50,000 for the 3rd and 4th place respectively.
Team Prizes

Prize

Amount (Teams)

Prize Money (USD)

Total (USD)

1st Place

1

200,000

200,000

2nd Place

1

100,000

100,000

3rd and 4th Place

2

50,000

100,000

5th - 8th Place

4

18,000

72,000

Other Team Awards

Most Tenacious

1

5,000

5,000

Most Creative

1

5,000

5,000

Single Match Winner

73

500

36,500
To better improve the spectator experience and reward more teams, AWC will include a "Most Tenacious Team" and "Most Creative Team" award for teams that take mobile gaming to a new height. Also, as an incentive for all teams to go the distance for victory, there will also be a USD 500 "Single Match Winner" prize for each game!
Individual Prizes

Award Name

Description

Prize Money (USD)

1st

2nd

3rd

MVP

Player with most single match MVPs

10,000

N/A

Best Killers

Most kills

3,500

2,500

1,000

Best Supports

Most assists

3,500

2,500

1,000

Best Damage Maker

Total damage/gold

3,000

N/A

Best Tank

Damage borne/gold

3,000

Most Creative Player

Creative strategy with less popular heroes

1,500
Aside from the teams, individual players will also stand a chance to earn titles like "MVP of AWC", "Best Killer", "Best Support", and "Best Tank". To further encourage creativity and innovation from these world-class teams, AWC has established a special prize for players who attempt new strategies with less popular heroes. This will stimulate teams to develop even more unconventional lineups, which will no doubt greatly expand the AOV strategy collection.
For the Malaysia, Singapore and Philippines (MSP) region, the top 4 teams at the upcoming Valor Cup Season 2 will be invited to compete against the Top 4 teams from the recently concluded Valor Cup Season 1 (Clutch Guild, Wil New Era, M8Hexa.PenangFood and Tamago) in the Road to AWC 2018. MSP will appoint the champion of the Road to AWC 2018 as the representative team of the Valiant Server. Follow the event closely through our Garena AOV Facebook fanpage (here).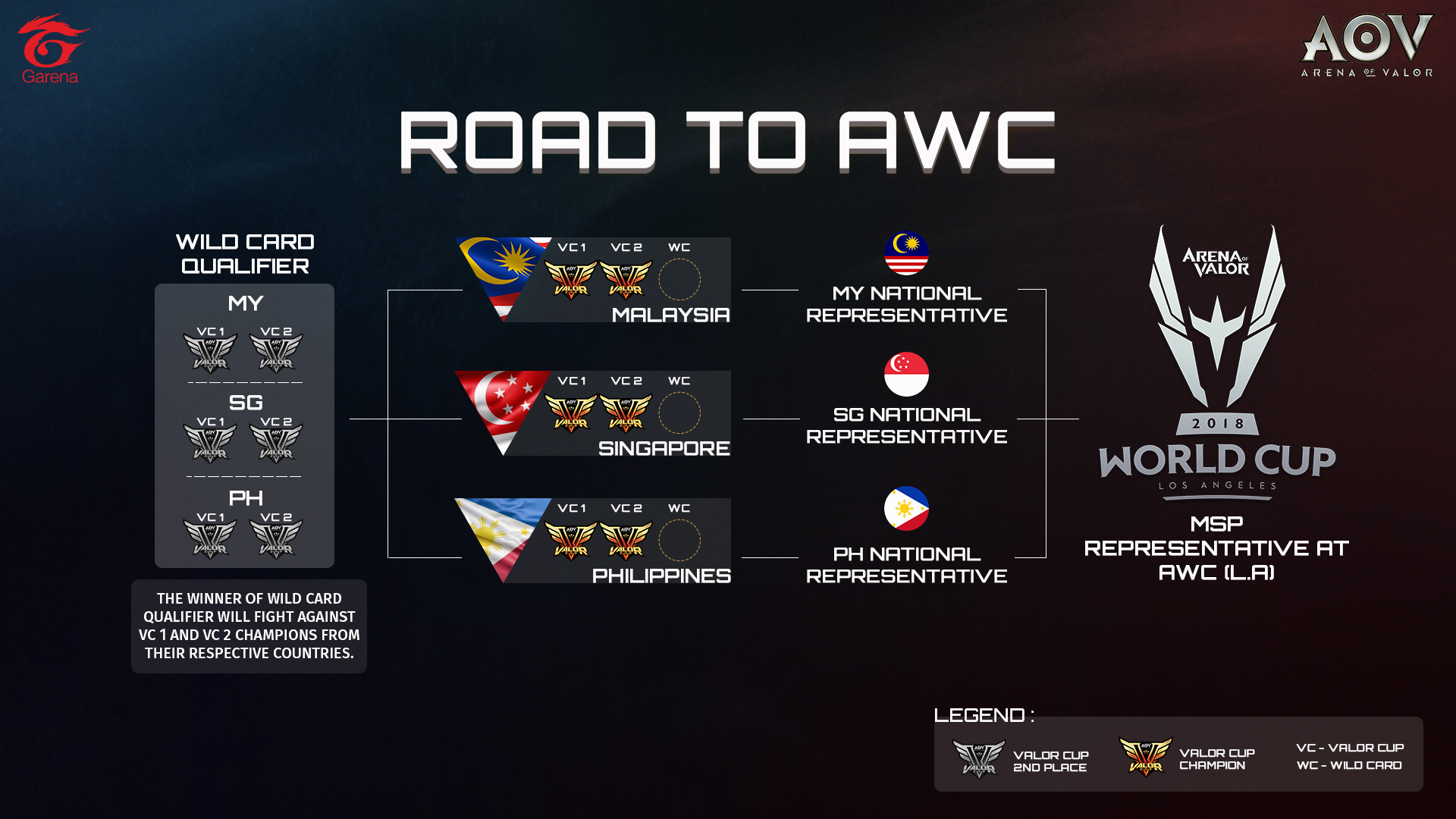 Garena AOV can be downloaded through the Google App Store (here) for Android users as well as through the Apple App Store (here) for iOS users.